I have posted many comparisons on speakers and subwoofers. For the first time, I am comparing 2 different technologies. It is because many people consider it while getting portable speakers from JBL. Should you really think of it?
Well, I have a strong opinion on it.  But keeping this discussion aside, let's talk about JBL connect plus and party boost. Do they have any similarities? Or do they have huge differences?
I will talk about all these. Before that, let's have an overview of the comparison.
Overview of JBL Connect Plus vs Partyboost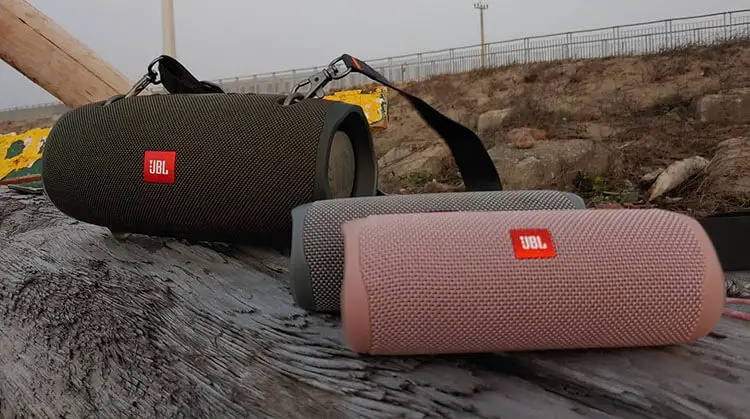 Connectplus and Partyboost; both are connectivity protocols of JBL portable speakers. They allow the speakers to pair with each other and stream music together. It's a fantastic feature of JBL speakers. It can make your party more exciting and enjoyable.
However, Connect Plus is an updated version of JBL Connect. It can pair more than 2 speakers. Most of the old JBL speakers offer Connect and Connect plus. But the latest models feature Party Boost. Both have the latest version of Bluetooth. Still, JBL is claiming that Party Boost is better than Connect Plus. It has better range, compatibility, and technology.
Well, I have tested all these parameters on the ground level and created this ultimate comparison. The final result will blow your mind. Check it out.
Ultimate comparison: JBL Connect Plus vs Partyboost
It's difficult to judge a technology without testing it in real. That's why I have tried out both Connect Plus and Party Boost. Here I am comparing them for several parameters based on my own experience. During this process, I will detect the winner for an individual parameter and mark each technology for that. Ultimately, I will calculate the mark and evaluate the final winner.
Note: If you don't have time to read a detailed comparison,  jump into the Comparison Table. It will help you to make a quick decision.
Range of connectivity
It's the most crucial consideration when comparing 2 connectivity protocols. The range refers to the maximum distance the signal can reach. You can classify it into 2 types. One is the speaker-to-source range. Other is the speaker-to-speaker range. This range can vary a little bit from speaker to speaker. But I have tested it for my JBL Charge 4 (Connect plus) and Boombox 2 (PartyBoost). I have also used my iPhone 14 Pro as the source. However, The surrounding also has little influence on the range. But that is negligible.
Anyways, JBL claims the speaker-to-source range is up to 10 meters. But surprisingly, Connect Plus and Partyboost can work within 20 meters in open space. Connect Plus can pair within 40 meters if you ask about the speaker-to-speaker range. As per JBL's claim, PartyBoost can double the range of Connect Plus. But in reality, it can pair within 72 meters. So, PartyBoost is the winner here.
Compatibility
When comparing 2 connectivity technologies, compatibility is an important parameter. Unfortunately, JBL doesn't have backward compatibility. That means you can't pair PartyBoost with Connect Plus. It applies to other technologies too. Even Connect is not compatible with Connect Plus.
Old JBL speakers like Xtreme-2, Pulse-2, Charge-4, and Boombox feature Connect Plus. So, these 4 speakers can pair with each other. But they can't connect with speakers with other technologies like Connect or PartyBoost.
Latest Jspeakers including Flip-5, Pulse-4, Xtrem-3, Chare-5, and Boombox-2 feature PartyBoost. These speakers are compatible with each other. JBL has announced that they will launch more speakers featuring PartyBoost. That means there will be more devices compatible with PartyBoost. So, PartyBoost is the winner in the compatibility range.
Number of speakers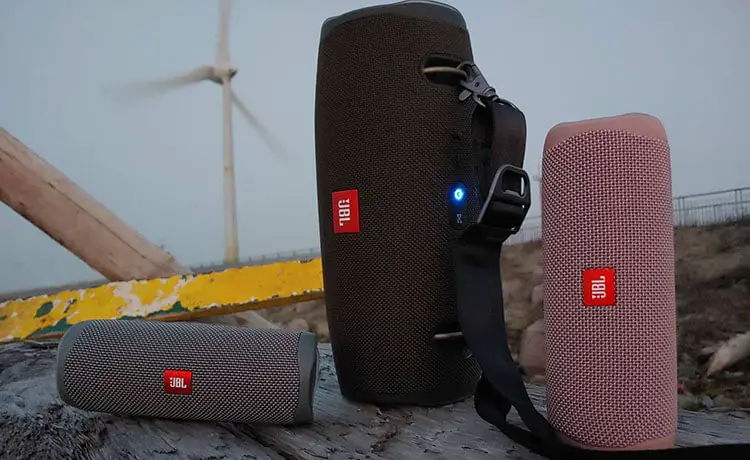 After compatibility, you can compare Connect Plus and Partyboost on the number of speakers they can connect. Because multiple-speaker connectivity is the exclusive benefit of both Connect Plus and PartyBoost. The more the number of speakers, the more rocking the party is. But the competition is not much exciting here. Both Connect Plus and PartyBoost can pair up to 100 speakers simultaneously. So, both are the winner here.
Pairing time
Pairing time can also be a good parameter of comparison. It indicates the level of performance of the technology. The faster the painting time is, the better the technology is. But again, I can't make this competition exciting with fake suspense. Both Connect Plus and PartyBoost have very short pairing times. Within 30 seconds, they can pair all the speakers you want to connect to. So, it's also a draw in pairing time.
Ease of use
Unlike other parameters, here I will announce the winner first and give an explanation later. PartyBoost is easier than Connect Plus to use. Though it takes time to install the portable app. But once you sync it with the speakers, things get easy. As the app is compatible with Android and iOS, you can control or organize the speakers from your smartphone. Besides, you can choose 2 different modes (party or stereo) from it.
However, Connect Plus is also easy to use. You can simply connect the speakers by pairing them through Bluetooth. There is no mobile app for controlling the speaker. So, it is less convenient than PartyBoost.
Comparison Table
| | | |
| --- | --- | --- |
| Parameter | Connect Plus | PartyBoost |
| Connectivity Range(speaker-to-source) | Up to 20 meters | Up to 20 meters |
| Connectivity Range(speaker-to-speaker) | Up to 40 meters | Up to 72 meters |
| Compatibility Range | Few options | Wide range of options |
| Number of Speaker Supported | Up to 100 | Up to 100 |
| Pairing Time | Within 30 seconds | Within 30 seconds |
| Online App Control | No | Yes |
Techy Tips: You should never compare speakers based on their technology. Instead, consider sound, durability, portability, and other features while getting a speaker. If you are still asking about technologies, use the latest technology and adapt to upcoming technologies. Thus, you won't need to worry about compatibility and other issues.
The Winner!
Despite JBL's claim, you still have doubts about the technologies. Sometimes, it's fair, to be honest. Because I have found many renowned brands making fake promises.
However, this comparison is not based on  JBL's claim. It's a test result that I have experienced. So don't worry about it.
Anyway, no discussion anymore. Let me announce the winner. No doubt, PartyBoost is the clear Winner of this comparison. It is much, much better in many ways. Partyboost serves as per JBL claim. Although I have found little exaggeration on a very few points. But it's okay. You can't call them fake promises.
Frequently asked questions
What is the difference between JBL Connect and Connect Plus?
JBL Connect Plus is an updated version of Connect. JBL claims that Connect Plus offers better connectivity technology. It is better in terms of range and compatibility. But the primary difference is related to the no. of speakers supported. JBL Connect can pair only 2 speakers. Whereas Connect Plus supports more than 2 speakers. The no. is assumed to be 100 or more than that. Besides, JBL Connect and Connect Plus don't have interconnectivity. That means you can't pair a speaker featuring Connect Plus with a speaker offering Connect., or vice-versa.
Does JBL Connect Plus work with PartyBoost?
Unfortunately no! JBL Connect Plus doesn't work with PartyBoost. You must know Bluetooth has universal compatibility. You can pair any device through BlueTooth, no matter which version the devices feature. For example, you can connect 5.0 with 4.0 or 4.1. But, JBL is more focused on developing an ecosystem with the latest technologies that provide security instead of versatility. That's why JBL doesn't offer interconnectivity between Connectplus and PartyBoost, although both feature the same version of Bluetooth.
How well does JBL PartyBoost work?
PartyBoost works really, really well. It has a long connectivity range of 75 meters. Besides, you can connect up to 100 speakers within 30 seconds. Most of the latest portable speakers from JBL feature PartyBoost.That's why JBL has launched a mobile app to control the speakers. So, PartyBoost is a convenient connectivity protocol for JBL portable speakers.