Owning multiple JBL Flip 5 speakers is such a blessing – you can sing along to all your favorite tunes in the car, in the pool or typically anywhere with a large crowd of friends and family.
However, it would be such a pity if you own many JBL Flip Fives but don't know how to connect your devices to them at the same time. Well, no worries, we've got you covered. In this article, we will highlight all the details you need to know regarding how to connect two JBL Flip 5 speakers.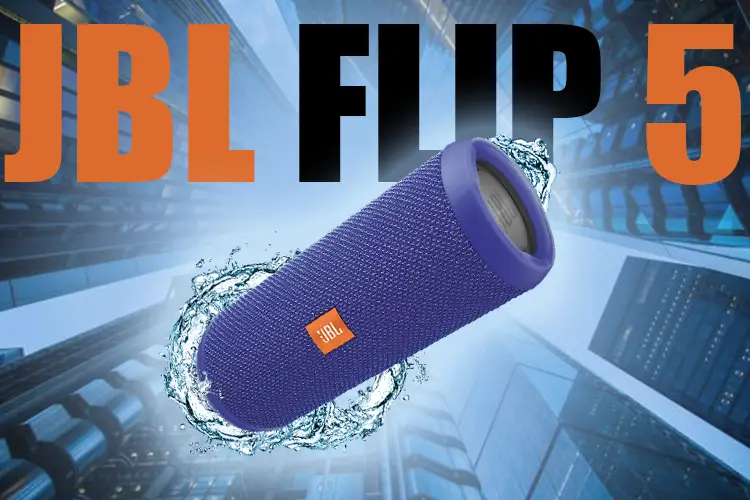 How to Connect to a JBL Flip 5 Speaker
Before you learn how to connect to multiple JBL Flip 5 speakers simultaneously, you should very well know how to connect to just one.
If you would like to connect your iPhone, TV or Android smartphone to your JBL Flip 5, you need to set it to pairing mode. But before you do that make sure both of the devices have adequate amounts of battery power.
This is how you should do it:
1. Go to the settings menu, and find the Bluetooth option. Turn Bluetooth on both your smartphone and on your speaker. Tap on 'Find Available Devices'.
2. Wait for some time and keep both the devices close to each other within a range of 6-10 meters. Your devices will have trouble connecting if not kept in range.
3. Within a few moments, you'll see the name 'JBL Flip 5' pop up in the list. Select it to connect your device to the speaker.
4. To put it to the test, select a song on your smartphone and play it. Check whether the sound is louder than before and coming out of the speaker or not.
If it doesn't work out in the first try, you should repeat the process or reset your JBL speaker.
How to Connect Two JBL Flip 5 Speakers Together
If you're hosting a big get-together party in a large open space, simply having one JBL Flip 5 speaker to play music may not be satisfactory enough. If you pair up multiple JBL Flip 5 speakers together, the sound will be much louder and clearer. Don't know how to do it? We'll teach you!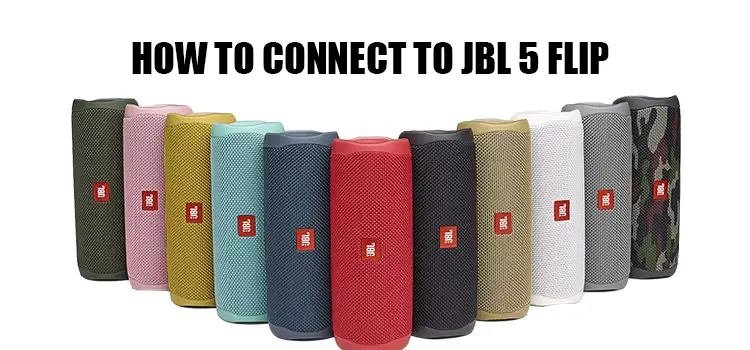 You can connect two or more JBL Flip 5 speakers at the same time in the following three different ways:
1. Using the JBL Portable App
Through this connecting app, you can enjoy better control over which devices to connect to or disconnect from, any time anywhere. You can download the app through Apple Store or Google Play Store. You can also install the app on your computer.
Simply turn on the Bluetooth on all the JBL Flip 5 speakers you'd like to connect together at once. On the app, there's an option to select 'Party Mode' or 'Stereo Mode'. Select either of them.
The nearby JBL Speakers with Bluetooth connection turned on will show up on the app and you can manually select the devices one by one to connect.
2. Using PartyBoost Feature
Through the party boost feature you can connect multiple JBL Flip 5 speakers together or simply connect your JBL Flip 5 speaker to other JBL speakers such as – Pulse 4, Clip 4, Xtreme 3, Boombox 2 and Charge 5
You can pair up a maximum of 100 speakers of the specific models mentioned above and enjoy loud stereo quality music.
The PartyBoost option is located on the top of the outer case of the speaker. Press and hold the PartyBoost button to turn it on. You'll see an LED backlight flash which will confirm that it has been successfully turned on.
Start off with activating the Bluetooth connection on all the JBL speakers you'd like to connect to. Then go to the settings bar on your sourced device (i.e – iPhone) and turn on Bluetooth.
Although the PartyBoost does cover a vast range of 50 yards of distance, it's still better to keep all the devices close to each other within 10 feet of range for quicker pairing chances. When the names of the different JBL speakers start to gradually show up in the list of available networks, manually connect them one by one.
And you're good to go!
3. Using Connect + Feature
Connect + is the exact same feature similar to the PartyBoost option on JBL Flip 5. JBL speaker models that are compatible with Connect + include JBL XTREME 2, JBL Flip 4 etc. However, you won't be able to connect to JBL Flip 5 using this or any JBL speakers that already have the PartyBoost option.
The process for pairing up JBL speakers using Connect + remains exactly the same as pairing with PartyBoost. You need to activate Bluetooth on all the devices and press and hold the Connect + button to connect to the paired devices nearby.
How to Disconnect PartyBoost Feature on JBL Flip 5?
If you want to disconnect the paired devices, you can simply turn off the PartyBoost option. On the main speaker (or 'master speaker'), press and release the PartyBoost button, that will disconnect all the subject JBL speakers it was connected with.
Another easy way is to power off all the other devices that were connected to your main JBL Flip 5 speaker.
Wrapping Up
Connecting and disconnecting multiple JBL Flip 5 speakers together or from each other can be quite tricky and several things could go wrong. But if you follow our easy-peasy guidelines properly, connecting to JBL Flip 5 speakers will be a cup of tea for you. Just remember to keep the devices within range and you can always reset the speaker, restart the devices and keep trying until everything works out.
Frequently Asked Questions:
What is party mode on JBL Flip 5?
Answer: The PartyBoost feature on JBL Flip 5 allows you to pair up different JBL speakers together that are all compatible with Connect + and have the PartyBoost feature (such as JBL Clip 4, JBL Xtreme 3, JBL Boombox 2 and others)
Can you pair two JBL Flip 5 together?
Answer: Yes, you can. You can either download the "JBL Portable" app from Play Store or Apple Store, or use the 'PartyBoost' / 'Connect +' feature to connect two JBL Flip 5 speakers together.
How many JBL Flip 5 can you pair together?
Answer: With the help of the 'PartyBoost' feature available in the Flip 5 speaker and located on top of the outer casing (beside the Bluetooth and Volume buttons), you can connect up to a hundred of devices – and not only just Flip Fives, you can also connect to JBL Boombox 2, JBL Clip 4, JBL Xtreme 3, JBL Charge 5 and finally JBL Pulse 4 too.
Is the JBL 5 waterproof?
Answer: Yes, the JBL Flip 5 is IPXL waterproof – meaning, it can stay submerged in water for a max of 30 minutes up to 1 meter of depth.