A pool party is coming in, or maybe you're arranging a small gathering of old friends. Whatever the situation or event, getting an outdoor speaker with a waterproof or IP rating, which you can mount too, and with a Bluetooth option so that you can control your music automatically, can be difficult.
That's why I discussed the best outdoor-mounted Bluetooth speakers with a few factors considered, such as size, battery backup, connectivity, etc.
I will go through the top 5 picks and discuss them briefly to help you reach a decision. Let's get started!
Top 5 Picks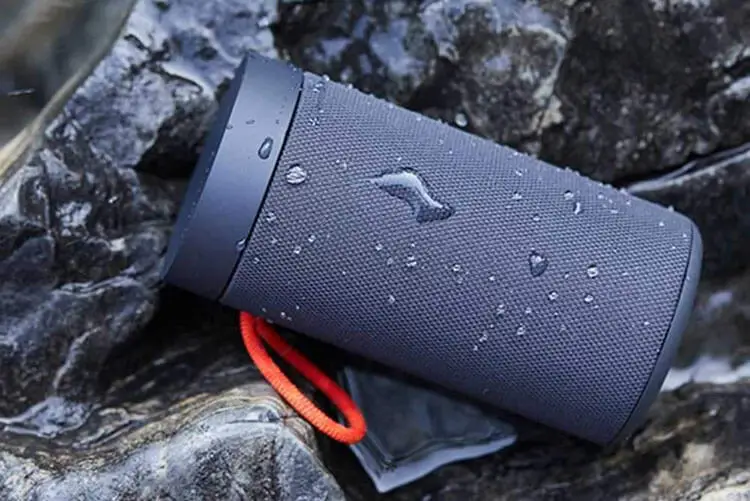 Here are the picks that I'll cover here. I considered the most crucial factors while choosing these speakers. I'll discuss those factors and all these speakers in detail, but here's an overview.
JBL Charge 5
Anker Soundcore Flare 2
Sonos Move
Ultimate Ears BOOM 3
Tribit XSound Go
5 Factors to Look for in an Outdoor Mounted Bluetooth Speaker
There are fundamental differences and factors between choosing a Bluetooth speaker for regular use and one for mounted outdoor use.
Depending on that, some factors will get the most priority when you choose a mounted Bluetooth speaker. I'm going to mention those factors and briefly discuss them here.
Factor #1: Speaker Size
Depending on your outdoor activities, the speaker size will vary. First, list down all the outdoor activities you're going to do. If those activities don't require you to move a lot or just mount outside, getting a medium to large-sized speaker won't be a problem.
But, on the other hand, when the activities are mostly hiking or something that you need to move a lot and carry the speaker or mount sometimes, then getting a smaller-sized one would be optimal.
But, as loudness depends on the cone size and cone size depends on the overall size of the speaker, that factor also matters. So, keep in mind your crowd too. But, as it's going to be mounted, the size has a bit less overall effect.
Factor #2: Battery Backup
When using an outdoor speaker, battery backup is one of the most crucial factors. Usually, every outdoor speaker comes with long battery life, but depending on the usage and the activities matter too.
You can find most speaker batteries with six to twenty hours of backup. But another factor to mention here is the speaker's loudness. If the loudness of the volume is high, it will drain the batteries quickly; if the volume is moderate to low, it will run for a long time.
As the size and battery backup are interconnected and play a factor, you need to consider that too.
Factor #3: Connection Options
For an outdoor speaker, the connection options are crucial, just like others, not to mention one of the essential factors. Of course, the speaker will come with a Bluetooth option, but other connectivity options are a must.
A Wi-FI option or Apple Airplay might come in handy in some cases. But you must ensure that the speaker has a great Bluetooth range and other connection options.
Factor #4: Resistants & Proofs
For outdoor use, the speaker must need to be waterproof and weather-resistant. And if it's dust resistance, too, that's a plus point. You will find the writings in the manual book. From there, you will know how much the speakers can take.
Besides, don't forget to get an extra cover for the speaker. That will come in handy on many occasions.
Factor #5: Space
You also need to consider the space where the audio will play. If the speaker is mounted outside the house and you're going to use it for the house party or social hangout, then you need to get a medium to a large-sized speaker.
But, if the speaker is going to be used for a small group of people, or you're going on a hike, and you want to enjoy just some music, then a tiny speaker might do the job.
So, take into consideration these factors.
Best Outdoor Mounted Bluetooth Speakers
You won't regret getting any of these speakers I'll discuss in this section as these are the best equipment and best at what they do, giving amazing audio experience.
But you can choose one based on the situation or your preference. Let's start with our JBL charge.
1. JBL Charge 5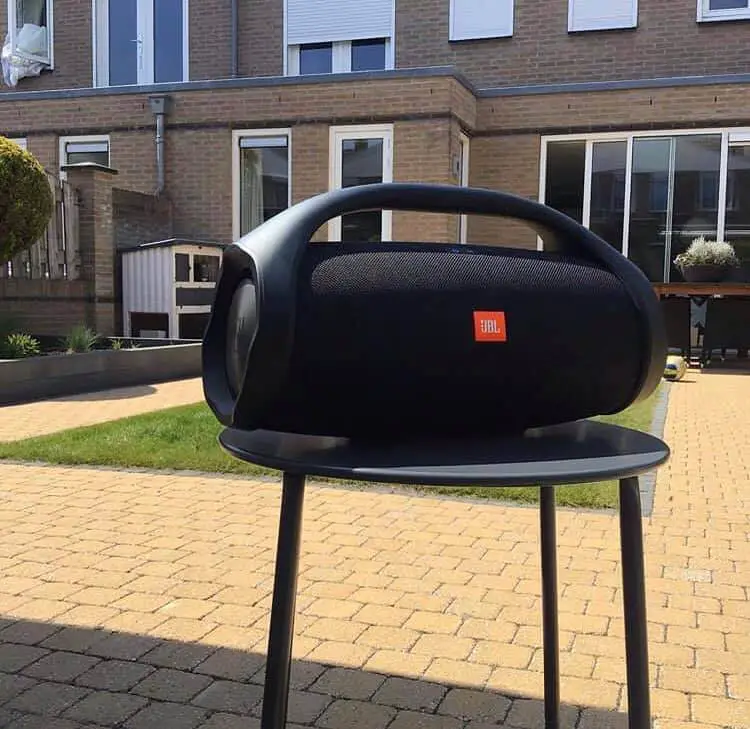 With 20 hours of extended battery life, JBL Charge 5 is rated as one of the longest and most impressive you can expect from an outdoor speaker. Besides that,
It has the perfect balanced bass driver equipped with 52 x 90mm.
They introduced a 20mm tweeter, which satisfies your need for more precise sound and an excellent audio experience.
Specific amplifiers for different items give it more balance and make it capable of dealing with power issues.
It has an excellent IP67 rating so that you can mount the speaker outdoors.
It got a PartyBoost feature. With that, you can connect two similar models for a better audio experience.
It also got a multipoint connection option, but It can be a bit bulky.
But, compared to the other outdoor speaker in the market, it can give you the overall best everything.
2. Anker Soundcore Flare 2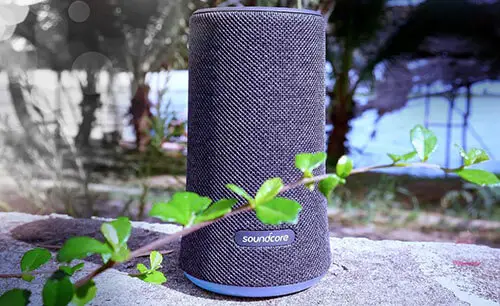 If you're looking for an incredible 360° speaker with great bass, then Anker Soundcore Flare 2 is one of the best options. Because;
It got not one, but two drivers to handle the power and give you the loud sound you want.
You don't have to think twice about mounting outside because it's rated IPX7, and it can outstand anything, such as water, dust, etc., that can damage the speaker.
It can give you almost 12 hours of battery backup. But keep in mind that the backup can reduce to half with the other lighting features.
Don't worry if you want to connect your speaker far, as it has Bluetooth 4.2, which means you can control it from around thirty feet.
It is also lightweight, has a great design, and comes with 1.5 years of warranty.
With the price range under $50, it can give you the best value price and is definitely a go-to speaker.
3. Sonos Move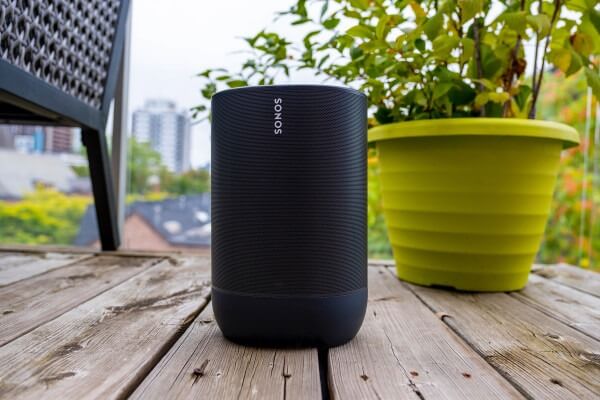 Many outdoor speakers aren't compatible with every other app, and there are some issues iPhone users face. But you won't face any compatibility issues with Sonos Move, and it also got a voice control feature. It also got fantastic features. Those are;
You can connect the speaker via three modes, Bluetooth, Wi-Fi, or USB, whichever you prefer.
The battery backup is moderate, as it can last up to 10 hours, but compared to the other smart speakers, it's standard.
A 75dB sensitivity level can give you one of the best smooth audio experiences.
The frequency response is also great, as it can catch and be compatible with lower and higher ranges. But you might notice a bit of down straight and distortion at a higher volume.
It also got an IP56 rating which refers to all types of weather resistance it can have, such as rain, snow, dust, UV rays, etc.
If you're looking for a smart-mounted Bluetooth speaker, there isn't any better option than this.
4. Ultimate Ears BOOM 3
The Ultimate Ears BOOM 3 is also another 360° which is equipped with many excellent features and ready to give you a fantastic sound experience. Those include;
An impressive 15 hours of extended battery backup is ready to get the party moving for a long time. You can even charge it wirelessly as it has a charging dock option.
An IP67 rating means it can go underwater for more than one hour, and the other resistance features are always available.
An easy-to-set-up and easy-to-connect feature with all the music app compatibility makes the process much easier and better.
With the combined feature, you can connect more Ears Boom 3 and have all the sound or loudness you want.
And the connectivity range is 131.2 feet, meaning you can connect and control the music from a long distance.
The Ears BOOM 3 is the best you got if you're looking for a mid-range speaker with excellent sound experience.
5. Tribit XSound Go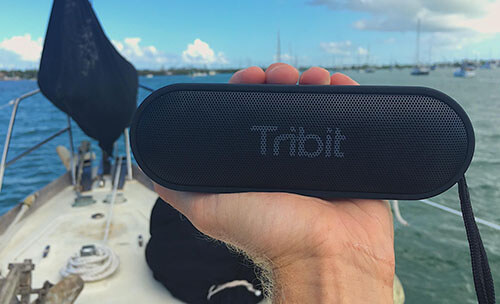 Last but not least, the 5th option is Tribit XSound Go. You can go with your speaker wherever you want, whether it's at a beach or arranging a pool party. Here are the reasons:
With the price, that battery backup is the most impressive feature of all. It got 24 hours of backup, which is absolutely unbelievable.
It has Bluetooth 5.0, which allows you to control the music from 100 feet apart. You can also use a USB port if you prefer.
It has a fantastic design, excellent portability, and app compatibility, making it unbeatable in its price category.
The speaker is rated fully waterproof, so you won't have to worry about mounting it outside your house or fear the water will get in during heavy rain or on the beach.
It can handle everything you want, whether rich bass or highs.
There isn't any better option than these when you compare the other speaker in its price range with this many features.
Comparison Table
Here's a comparison table of the picks based on all the essential factors.
| | | | | | |
| --- | --- | --- | --- | --- | --- |
| Aspects | JBL Charge 5 | Anker Soundcore Flare 2 | Sonos Move | Ultimate Ears BOOM 3 | Tribit XSound Go |
| Battery Backup | 20 hrs | 12 hrs | 10 hrs | 15 hrs | 24 hrs |
| Type | Portable | Portable | Portable | Indoor/Outdoor | Outdoor |
| Connectivity | Bluetooth | Bluetooth, USB | Bluetooth, Wi-Fi, USB | Bluetooth | Bluetooth, USB |
| IP Ratings | IP67 | IPX7 | IP56 | IP67 | IPX7 |
| Bluetooth Range | 90 feet | 100 feet | 95 feet | 131 feet | 100 feet |
| PartyBoost Feature | Yes | No | Yes | Yes | No |
| Price | Check on Amazon | Check on Amazon | Check on Amazon | Check on Amazon | Check on Amazon |
Frequently Asked Questions (FAQs)
What Is the Best Height for Outdoor Speakers?
The best height for outdoor speakers is 10 feet. But you need to keep them at an optimal distance to get the best out of them and avoid any kind of distortion. 
Should Outdoor Speakers be Covered?
Yes, many outdoor speakers should be covered. But, most outdoor speakers nowadays come with waterproof and other weather resistance features, allowing them to keep going without covers.
Do I Need an Amplifier for Outdoor Speakers?
Yes, you need an amplifier for outdoor speakers. Even if your speaker has a built-in amp, you should get or add an extra one to avoid any inconvenience or issues with power handling.
Wrap Up
After the discussion, I hope you have a better idea of these speakers, their specifications, and other factors. These speakers come with specialties; some are great at value products, and some are great at everything you can get from a mounted outdoor speaker.
I hope you were able to reach a decision. Let me know which one you choose and if you've any more queries. 
Have a great day!