Essentially it is completely unrealistic to expect good bass just out of your speakers. You need to have a decent amp and a subwoofer to have an immersive bassy experience. The situation is similar for your car audio as well as the setup you have inside your home. 
But I believe we can work out on something to give you at least an essential experience. Something as easily customizable as getting a speaker with more space inside and outside or blocking extra open spaces in your car may lead to getting more bass without a subwoofer. 
So, without further ado, let us proceed with our discussion. 
A few generic ways to get more bass without a subwoofer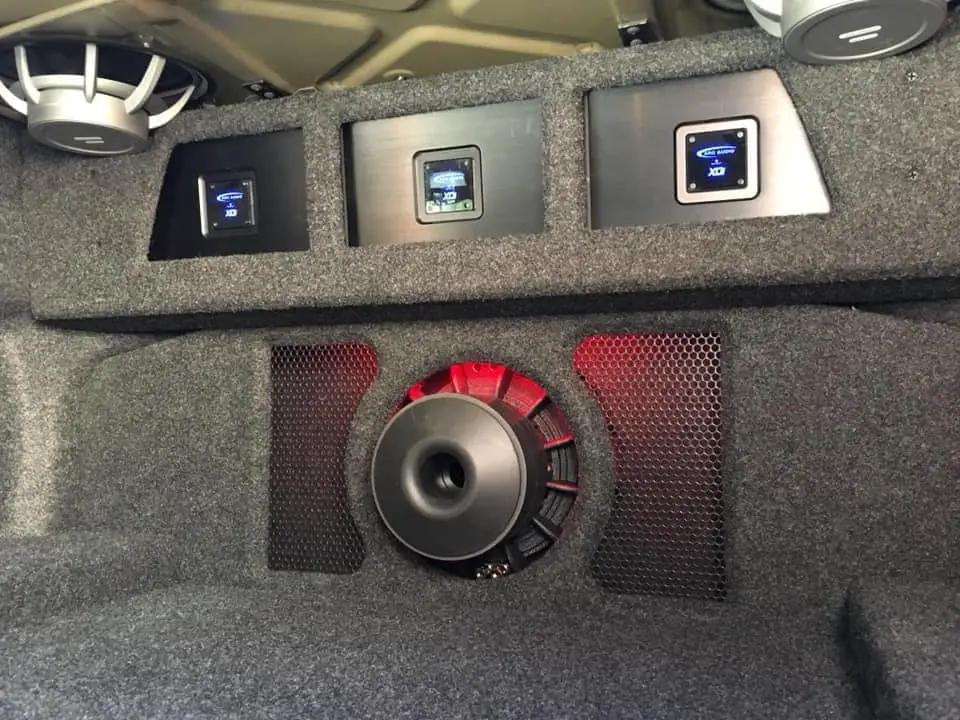 If you have stock speakers inside your car, then chances are even with a subwoofer, you might feel you're having a subpar experience as an audiophile. But, regardless of the scenario, I'll tell you a way to enhance your experience no matter what setup you have. 
1. Seal your area
Suppose on a cold day, when you have closed all the doors and windows inside your room, you have started to listen to music. Then you may notice that the bass is feeling more accurate, crispy, and clear. That is because there is no way your sound is escaping through any sort of gap. When everything is sealed, you will start to hear information that you previously couldn't project. 
That is what's also going on with your car, as there are many holes and gaps that is letting your bass escape. Because of the spaces inside your car, you are getting the minimal amount of bass that you are supposed to get from your stock speakers. 
I would suggest you use sound-deadening materials and other foams and plates that blend into the design of the car, letting you feel the bass. 
2. Get larger dimension speakers
As an audiophile, you are aware that speakers that are larger in size, is generally able to produce to more bass. But smaller-sized speakers come with their perks as well since they have better mid-high frequency coverage. It is the bass that will be lackluster. Typical speakers that are at the back side of your car are around 5.25 inches. The ones near the seats may be slightly larger.
But, it is not enough if you don't have a subwoofer installed. I would suggest you to get pair of new speakers that is above 6 inches, that is around 50-75 watts per channel. 
You could also maybe put the components of the speaker in a larger box unit and install them in the doors and the backside. 
Car manufacturers are not really driven towards making the best possible sound system inside a car, and they are more focused on making the most convenient traveling car so it is natural for the sound system to be not bass-heavy with or without subwoofers. So, to get the possible experience, you may require to change in parts. 
Note: Bear in mind that your car may not have enough space to fit in a larger speaker. In that case, you may need to get an amplifier, and a subwoofer, as your performance will not improve. 
You may miss out in-depth guide about using speakers without a woofer
3. Increasing bass using a capacitor
This process is sort of technical, and you should proceed with it if you are okay with disassembling your parts. I have seen on many occasions that you can increase the bass of your speakers if you use a capacitor. 
For this method, you are required to have the essential tools: 
Appropriate capacitor based on your speakers
A soldering iron kit to attach the capacitor.
Process: 
Then simply take the capacitor and, based on the positive and negative nodes, attach the speakers' wires to the capacitor. Then hopefully, you will notice some small increments. Once connected then, you are required to attach the wires to the amplifier. 
Note: You are required to be extra careful in the UF and frequency amount based on the impedance of your speaker; otherwise, you will notice a lot of distortions which will potentially ruin your speakers and blow up the capacitor. 
4. Tweaking the Equalizer settings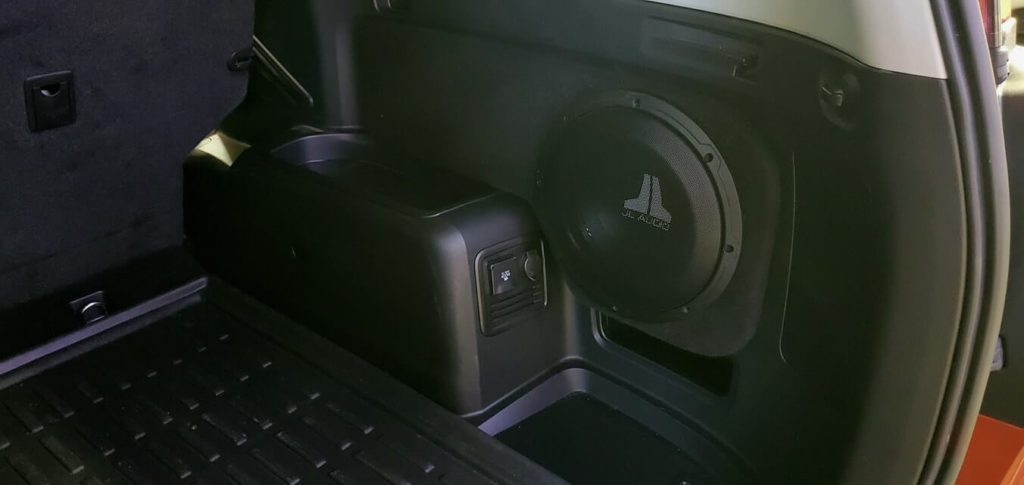 An equalizer lets us discover new boundaries of our listening experience that we previously thought was not possible without new components. An equalizer will let you make those tweaks to improve the bass quality. It may even produce the bass from your speaker that previously was never seen. 
To get that you may need to get an aftermarket head unit because your stock head unit may not have the proper settings or be suitable for your sound system. Make sure your new head unit synchronizes with your device so that any sort of override may not ruin your setup. 
You will be able to increase the bass with your digital equalizer up to 60 Hz. 
Recommendations: Car speakers that you can install without a subwoofer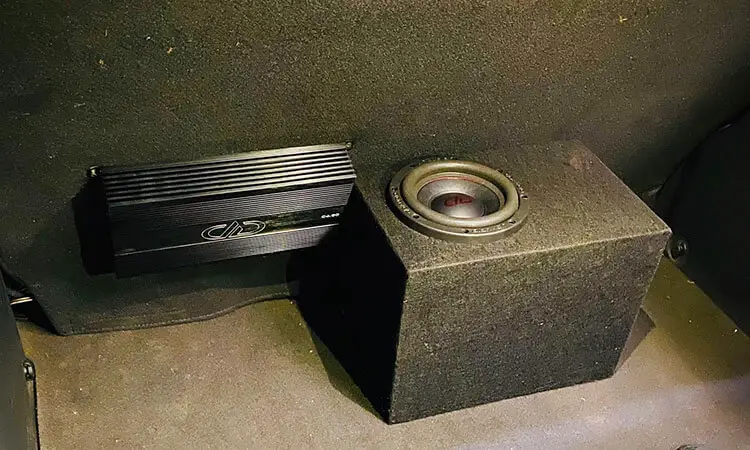 You could now be wondering if you need to change your speakers or modify them. Well, if you intend to change your speakers, then here are a couple of speakers that you could fancy looking at. 
JBL GTO609C (An option if you're looking to go above 6 inches)
JBL is of course, a notable name in the sound industry, and they always have something for everyone. That is where the GTO609C steps in, as it is packed with features and can sound bass-heavy all by itself. 
Features: 
It has a carbon-injected cone which is significantly larger than any typical speaker that makes the easy passing of air. Naturally, making the speakers produce more bass. 
It has a dual-level tweeter volume adjustment system. 
It is designed as a low-impedance speaker at 3 ohms.
It is quite simple to install, and its connectivity is through a co-axial cable. 
Kicker 43DSC504 (An option if there's no extra space to install) 
If you are bound to get 5.25-inch speakers, then Kicker has got you covered with their 43DSC504 variant. I honestly don't think there is a better option of speakers that produce decent bass at such a small dimension without any subs. 
Features: 
The cone o the kicker is made out of Rigid polypropylene material. 
It has an impedance of 4 ohms. 
Its sound is known to have good highs and mids. 
Compared to other speakers, it is slightly pricey. Still, others will require a subwoofer to boost maximum ability. In contrast, the kicker may produce decent bass if it is synced well with the amplifier.
There evidently could be other options, and if you want other speakers with various specs along with your brand preference, then there are a few ranges of suggestions that I have found from CarAudioBible.
FAQs (Frequently Asked Questions)
Will adding bass shakers help in getting more bass, and can they be used in a car? 
Ans: Bass shakers, or in other words, tactile transducers, are not essentially subwoofers, but they are devices that help you feel and listen to extremely level bass units. After adding all the speakers then, if you add 25-25 watt bass shakers underneath the driving and the shotgun seat, then you will have a decent experience. 
And, also Tactile transducers are actually designed for the Home Theater system, but if done accurately, they can be installed inside car audio as well. 
Wrap Up! 
Thus, I hope up until now, I have made you comprehend what you can do to get more bass without a subwoofer. If I were to be candid, then it is sort of unrealistic even to demand bass from just a speaker, let alone good bass. So, it is better if you get a change of sound system in your car. The car companies are not very interested in inserting the best possible audio setup. So, your bass will always be average. 
That is why I would want you to either try modifying the speakers if there's headroom or get a new speaker. The stock speakers will not really solve your issue.