The concern arises when it comes to home theaters and other sound setups if it works with high ceilings; yes, it indeed does work with high ceilings after maintaining a few necessities. Pioneer has demonstrated how they have managed to provide sound for high-ceiling rooms without even providing speakers at ceilings in such a manner that everyone can get an equal level of sound anywhere they sit inside their theater. 
Dolby Atmos is undoubtedly a safe bet as they spread all across different sound technologies. You probably don't even know, but you may even have Dolby sound on your phone as well. 
What to Consider: Dolby atmos work with high ceilings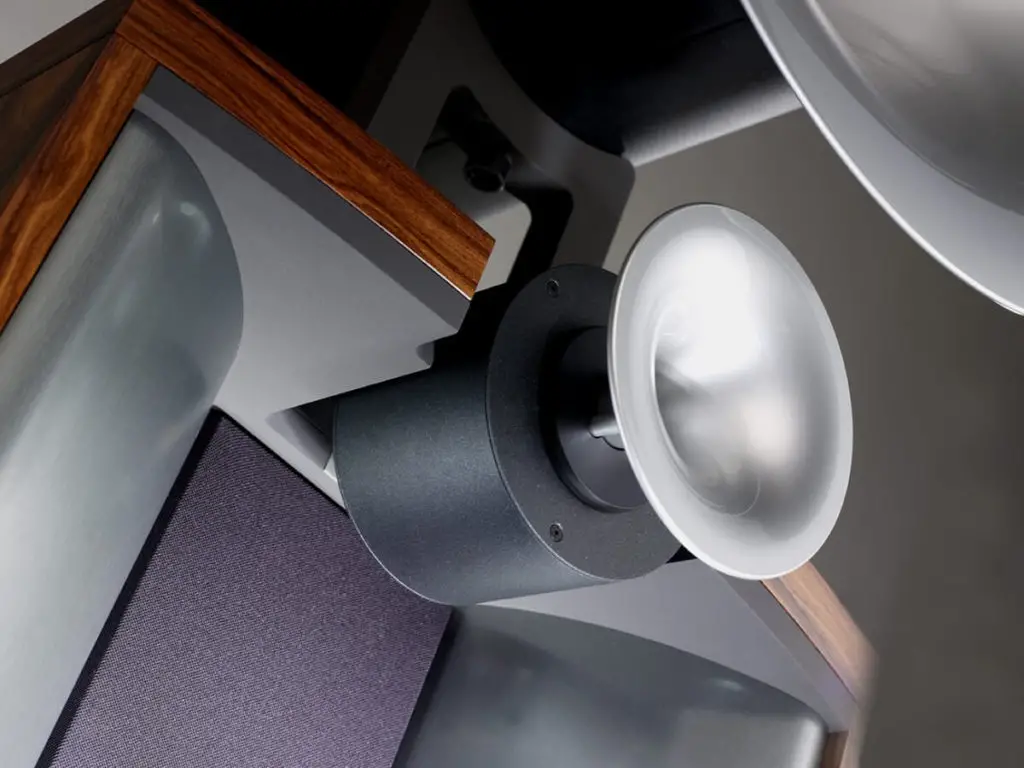 First and foremost, you need to make sure that you know your room because you need to manage your space based on the requirements of Dolby Atmos because you can get an immersive sound experience even with high ceilings. For movie theaters and home theaters, Dolby has ensured that for us. So, your objective will be to know your room's measurements which will lead to understanding where you can place your whole setup leaving space for the ceiling speakers. So, here are some of the general things you need to know if you want to make high ceilings good work. 
The surface of the ceiling 
The very first thing you need to ensure, which is a must, is to make sure that the surface of the ceiling is entirely flat. Otherwise, the reflections of the sound won't be directed toward you. Instead, it will be all over the place, creating a weird stereo effect with all sorts of distortions and phases. Dolby has said that the surface needs to be flat and reflective. 
The required measurement: After that, the height measurement needs to be known. Dolby recommends keeping the height between 7.5 to 12 feet to have the best possible sound experience with the whole setup. If it's higher than can hit around 14 feet; anything above that will result in uneven sound. Most likely 85% sound experience. You probably have an eccentric room if the height of it has 14 feet, so you might need to think of changing your setup room. 
The surface material of the ceiling: Lastly, make sure the surface material does not consume any sort of and reflects back to the subject. There are certain materials that do not ruin any sound specialized for theaters. It would be better if you get some sort of sound diffusing or absorbing materials or foams to prevent sound consumption for the immersive experience you have been wanting. 
The Setup required to optimize your sound with high ceilings perfectly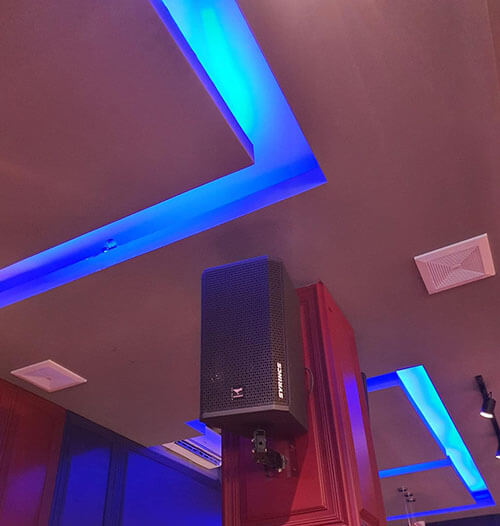 Whatever setup you have, you need to make sure that you have at least four ceiling speakers attached above. You will see that most people have like two speakers attached above and constantly whine about why they cannot have their desired experience. 
That is because 2 speakers will not be able to give the optimization of a surround sound home theater; it is only capable of providing of left or right sound or front and back, which is rather inconvenient for anyone who has already experienced a good surround sound experience with everything evenly placed based on the room. 
Your Surround Setup: Depending on the size of the average room, for the best possible experience, you should go for a 7.1.4 surround setup; the 7 speakers need to be evenly placed depending on where you are sittings as well as distortion materials, and then place the ceiling speakers front and back and left and right for a fully optimized solution. 
For higher setup: If you want to go higher, my recommendation would be first to try 6 speakers above, then, if it works, then brilliant otherwise, if your room is more extensive in width, try the 9.1.4 setup. 
Note: The bare minimum can be a 5.1.4, then you may need a trinnov to make the sound fair enough to adjust, which is a relatively expensive solution. 
Ceiling speakers vs. Height speakers: Which is for your Dolby Atmos setup with high ceilings?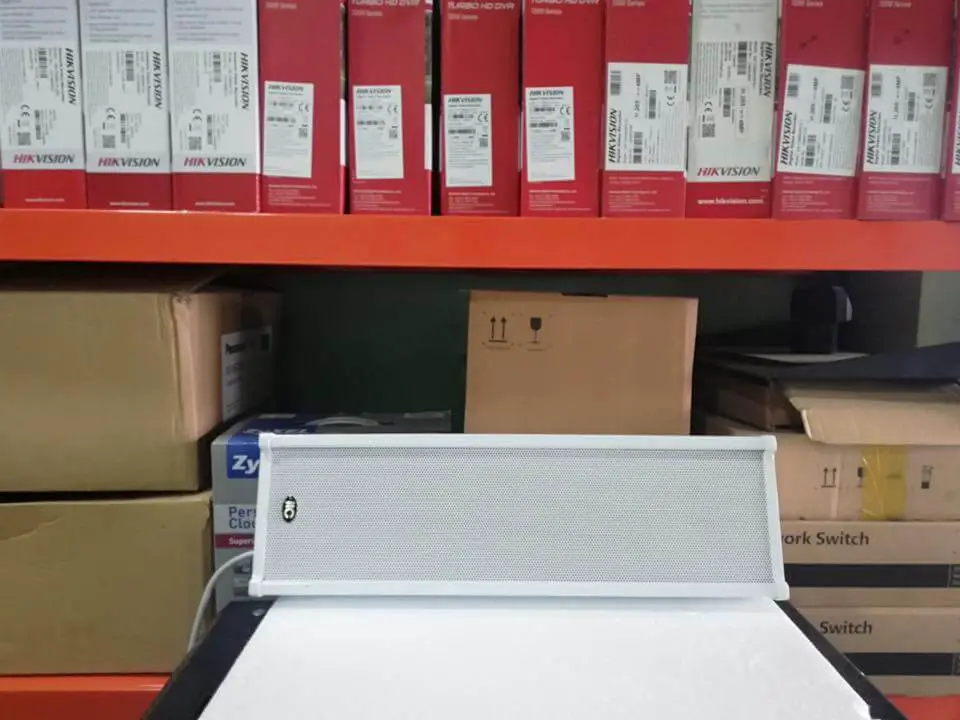 I am not gonna tell you anything with quirky terms with a lot of data. I'll just give you a general idea regarding these two speaker types so that you can just be at understanding what to do in buying. 
Loss in Decibels: Based on what I have experienced, both types of speakers are convenient for a good listening experience. However, I prefer to have ceiling speakers if the height is appropriate enough because otherwise, I'll probably lose a lot of decibels and may require to increase the volume of the ceiling speakers than the floor-standing or bookshelf ones. 
Too high Ceilings: If the ceiling is too high, then I recommend getting height speakers, as the speakers will be pointed directly at the subject, and you'll have your convenience in not putting effort into placing the speaker at the absolute peak of your wall, aside from that the perspective between those two speaker types is pretty subjective depending on what they want and the room they have. 
Up firing Drivers: Other than that, you can get those speakers that have upper firing drivers where the sound goes above and then reflects back to you. That can be a solution, and Dolby does maintain that in many cases, as we can in the pioneer sound setup for home theaters. But, I personally don't recommend it because then you may need to increase the volume of the upper firing speakers. However, modern AVR receivers are adaptive to environments, so it makes your work easier. 
In case it doesn't work: Alternatives if the ceiling is too high for Dolby atmos sound 
Obviously, it may fall down to the situation that your ceiling is way too high, and putting a ceiling speaker may not help, so then you might opt for Height speakers. But, if you are also not a fan of height speakers, then you get a sort of ropes that you can DIY or get the ceiling or wall mount speaker stands. That definitely would be an intelligent approach because changing the entire setup cannot be a pragmatic solution. You can also use this as an option if you have like an attic or have slanted angles inside your rooms. Just make sure you have placed them evenly. 
Dolby Atmos Soundbar with High Ceilings 
Like, As I have mentioned before, the height needs to be a maximum of 14 feet as per Dolby themselves; anything other than that will result in loss of sound. But, surely there are a few Soundbars that can, at the bare minimum, compensate for the loss of the sounds. 
You need to know that the essential criteria to get a soundbar for high ceilings is to get a soundbar with up-firing speakers so that the sound gets bounced back to you, making you feel equal pressure of volume wherever you are sitting. 
The key to having a well-balanced sounding experience is to not rely on your soundbars for the high ceiling but rather have speakers on your ceiling, along with your receiver adjusted based on the environment you're inside.
So, here are some of the very best Dolby Atmos Soundbars with High Ceilings that I have found, 
1. SAMSUNG HW-Q900A (Best out of the lot)
Often regarded as the best-sounding sound bar, the HW-Q900A is undoubtedly a safe buy as it covers all types of connectivity that have wireless audio streaming. It is capable of not just playing Dolby Atmos but also capable of playing formats like DTS. Not to mention it has Alexa voice control as well as Apple's wireless Airplay. It is a two-way sound setup that comes with a Subwoofer. 
Major Specs: 
It has a power capacity of 406 watts
The HW-Q900A consists of connectivity features such as Bluetooth, Wi-Fi, Optical, HDMI
It has HDR10 and HDR10+ Compatibility. 
The HW-Q900A can also be wall mounted. 
2. Bose Smart Soundbar 900 (For the minimalist, sound setup lovers) 
If you're looking for something but also powerful in all departments, then the Bose Smart Soundbar 900 has got you covered. It truly is minimal and effortless because its audio-rejecting feature lets you use commands when you are in high sound. Your voice is all it requires as a remote. It's wireless, voice connectivity Apple Airplay 2, Spotify, and of course, BlueTooth, Wifi. It comes in two colors, black and arctic white. 
Major Specs: 
The Dolby formats of the 900 are Dolby Atmos®, Dolby Digital, Dolby TrueHD, and Dolby Digital Plus.
Its connectivity consists of Bluetooth, Wi-Fi, Optical, and HDMI, along with Bose's smart boost and built-in microphone. 
It has a BlueTooth range of around 30 ft. 
It is compatible with 5.0.2-Channel (Virtual Surround). Better for small rooms. 
3. Sonos Arc (The Sonos you've all been waiting for) 
If you have previously used Sonos music equipment and have been left disappointed because of it not having Dolby format. Well, the Sonos Arc will finally suffice your wants as it has Dolby Amos along with DTS: X. For all of its bulky competitors, it does all everything in its small, sleek look. The Soundbar comes in black and White. 
Major Specs: 
It has a channel of 5.0.2 virtual surround. 
The Arc has 1 front firing and 2 side firing tweeters. 
It consists of 2 Up-Firing Elliptical Cones. 
In terms of HDMI connectivity, it has ARC, CEC, and eARC. 
It can be wall mounted, but you are required to have additional types of equipment. 
FAQs (Frequently Asked Questions) 
How can trinnov add value to my setup? 
Ans: If you have an issue with the height and it seems unfixable, then as an audiophile, you could use a trinnov. Trinnovs is a room correction processor widely used in many studios and theaters.
You will see many audiophiles who have experienced the absolute best possible sounding rooms and be unsatisfied it doesn't sound like a room that has used a trinnov to adjust the sound of the room perfectly. What you're missing out on your Dolby setup can be compensated with a Trinnov. But, it is a very expensive alternative, and I don't personally recommend it to everyone. 
Wrap Up! 
Thus, I hope I have given you a generalized idea of how to make sure you can work your Dolby atmos sound system with high ceilings. In a nutshell, make sure that you have at least four ceiling speakers and place them evenly, and have your room at a height of a maximum of 14 feet. If it is more than that, then I recommend using those speaker stands. Also, you have to make sure that you have the surface of your ceiling flat with no such material that consumes sound make to make sure that it reflects fully. And also, you can get upper-firing speakers or height speakers instead of ceiling speakers.