Yes, you can buy just a subwoofer. If you want to pair your subwoofer only and not look for wifi or wireless ones, then you don't need the entire speaker set, and you can only get just a subwoofer.
But, with the wireless or wifi ones, you have the flexibility to pair your subwoofer with multiple devices and other media players. In that case, getting the entire audio setup with Bluetooth or wire options would be wise.
If you're on a budget or only looking for wired options and want to connect your subwoofer, you can buy just a subwoofer. But, there are some factors to consider, which I will discuss in the following sections.
Can You Add a Single Subwoofer Unit?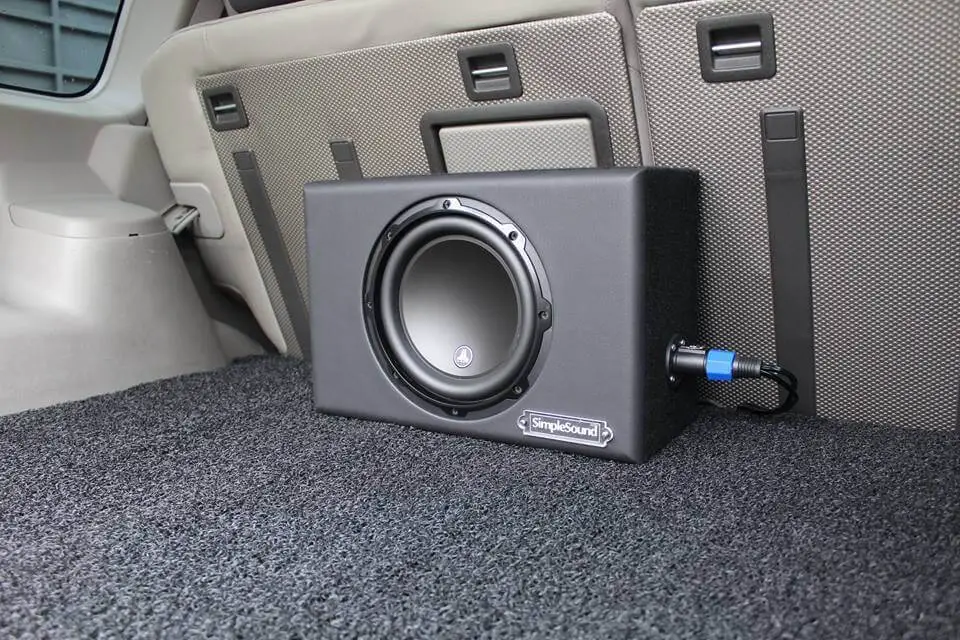 Yes, you can get a single subwoofer unit and install it in your sound system, whether it's a soundbar or speaker. Although, there is some rule of thumb to follow. 
As you are adding a single unit to an existing system or getting one to upgrade, the speaker, amplifier, and your wub need to be in sync, or there shouldn't be any compatibility issues.
You can't just get any old combination type and think that will give you the best output intended, which is entirely not true. As you might know, when you get a subwoofer, you need to connect it to an amp, not to the direct.
After that, you can connect to the receiver and experience the audio. In the process, if you want the best result and experience from the subs and the speakers, you need to consider volume, phase, and frequency response.
Will a Subwoofer Affect the Existing Sound System?
Yes, adding a subwoofer to your existing sound system will affect many aspects, such as sound quality, dynamics, soundstage, stereo imaging, etc. If you want actually want to feel the audio and get the whole experience, there is no expectation other than getting a better subwoofer.
Whereas you only get to listen to the speaker of the movie, series, or the music you're listening to, with a subwoofer, the audio experience will be more precise same bass.
Besides, the speaker doesn't have to deal with everything as there will be a subwoofer to balance the overall audio. And you will get to experience a more vibrant and excellent sound.
Although there are a few turndowns of these, they can take up a lot of space in your room. Besides, many subwoofers can't get precise low frequencies which might be a big issue in some cases.
Factors to Consider Before Getting Just a Subwoofer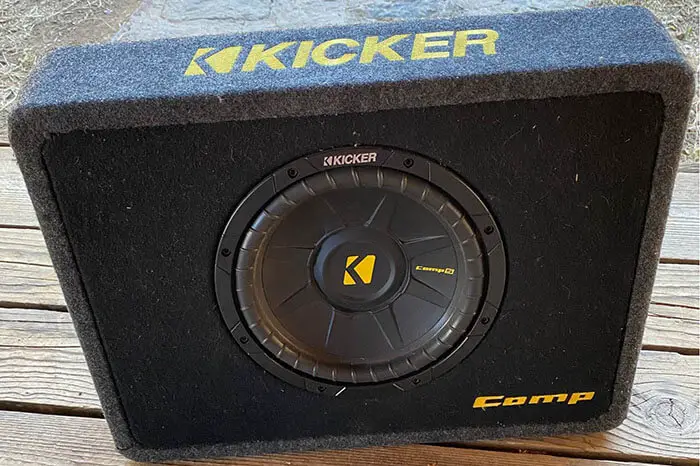 There are many factors to consider when getting only a subwoofer, but the most crucial aspect, in this case, is the wired and wireless subwoofers. Besides, as you might add it to an existing system, I will go through those factors too.
Let's discuss that first and then the other factors.
Factor #1: Wired vs. Wireless Subwoofer
When considering between a wired and wireless subwoofer, there are three main things: bass power, versatility, and signal strength.
The wired subwoofer is more powerful and can handle more bass and more significant drivers as they are plugged into a constant power source, whereas a battery powers the wireless ones.
Of course, you can place your wireless subs wherever you want, and the versatility level is high for this one and precisely the opposite for the wired ones.
The signal or connection strength for the wired ones is more than the wireless ones, as there is no interference or other frequencies to interfere as they do with the multiple wireless ones.
As for the other aspects, the wired ones can produce better-quality sound and are easy to use, whereas wireless ones come with better connectivity options and are more flexible.
Last but not least, you can buy a wired subwoofer without worrying about the rest of the equipment or the entire set to have a better experience. In contrast, wireless ones can be expensive, and there could be compatibility issues.
Factor #2: Power Level
As you already might know, every subwoofer is labeled as either active or passive. An active subwoofer means it comes with an internal amplifier, whereas you need an external amplifier to power your sub if it's passive.
Active subwoofers are better for connectivity as if you're going to get just a subwoofer. Besides, it comes with everything in-built, which means that compatibility and optimal power level are measured.
On the other hand, even though passive subwoofers require less RMS rating and Peak rating, they are more economical compared to the active ones. And additionally, you can add more or multiple subs together to have better volume.
Factor #3: Volume
The volume of the subwoofers is directly connected to the power level. The better the RMS rating, the better the volume you're using for a long time.
Besides, the more power the subwoofer has, the more you can push your subwoofer to get a precise volume and cleaner bass. Try to get a woofer that comes with a better RMS rating.
Don't get confused by the peak RMS rating, as that doesn't have that much overall effect.
Factor #4: Sound Quality
The sound quality depends on many factors, but the most crucial factor is whether it's being ported or sealed. Ported subwoofers can produce louder sounds, whereas the sealed subwoofers are equipped to give you more tightened and cleaner bass and sound quality.
Besides these, the room space will matter in this case, as if your room is smaller and not that big, getting a sealer would be a better option.
Factor #5: Frequency
The frequency range of the subwoofer and the speaker and the compatibility between them has an overall effect on the audio output as the range has two points and depends on that; it varies a lot.
Having a sub with a better lower frequency rate can be an advantage and will pay off by giving you a clear bass experience. Besides, the higher the frequency is, the more it will serve you by providing you with better sound.
Factor #6: Phase
Considering the phase of the subwoofer is crucial when you're connecting to an existing system. As the integration process of the entire system depends on it in many ways, you need to be careful.
The primary reason is that phase helps delay the signal between a specific range, from 0 to 180. The bass and the overall output heavily rely on the phase, as you won't experience excellent audio if not correctly set up.
3 Single Unit Subwoofers You Can Get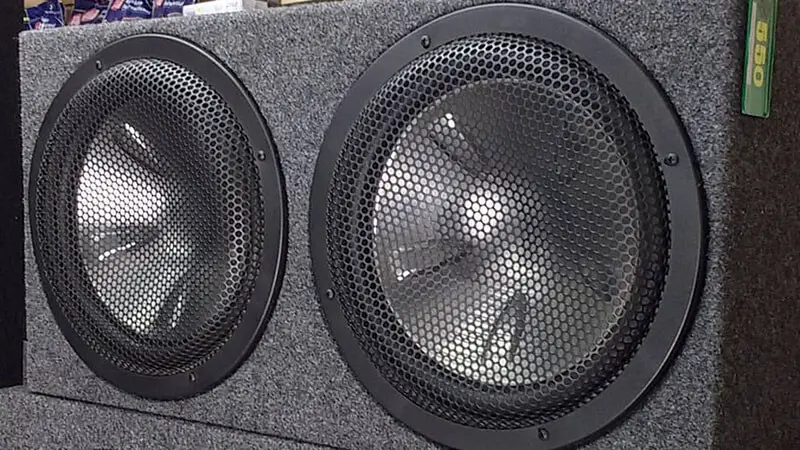 Whether you want to get a new sub for your existing sound system or get an upgrade, you can get a single unit of subwoofers. With every factor considered, I organized three outstanding subwoofers for you to choose from.
You can get any of them as per your preference for an impressive sound experience. Here is the list, and I will discuss them in detail.
1. Monoprice 9723
The Monoprice 9723 has one of the significant frequency responses as it can go as low as 50 Hz to 250 Hz. Besides, 
It has a 12" driver, which makes it a high-performance sub.
The RMS rating is 150 Watts with an extra 50 watts, totaling 200 watts of peak rating.
With the splitter, you have the flexibility to spread 10 meters and control.
And the firing direction is at the front.
There are tons of options, but in this price range, there is none better than this sub.
2. KEF KC62
The KEF KC62 has a lower frequency rating than the previous one and gets as low as 11 Hz, and the max rating is 200 Hz. Additionally, 
One of the most impressive power ratings is 1000 watts, making it one of the most powered subs in the industry.
It has five options: a desk pad, a kit, and two types of speaker stand. Of course, you can get a single unit.
The DSP settings for this sub are 5.
It just doesn't have one but two drivers to power this fantastic tool.
KEF KC62 is the one to get if you're looking for a side-firing, highly powered and excellently designed sub.
3. SVS SB16 Ultra
The SVS SB16 Ultra has one of the biggest drivers, 16 inches long, among all the subwoofers. Other than that;
It has an 8-inch voice coil.
One of the highly powered built-in amps can take an RMS rating of 1,500 and 5000 watts during peak.
It also comes with an app and wireless connectivity option.
It is compatible whether it's bass, drums, or other instruments.
If you're looking for a deep, clean, and powerful bass performance, SVS SB16 Ultra will fulfill your needs.
Can You Use Just a Subwoofer?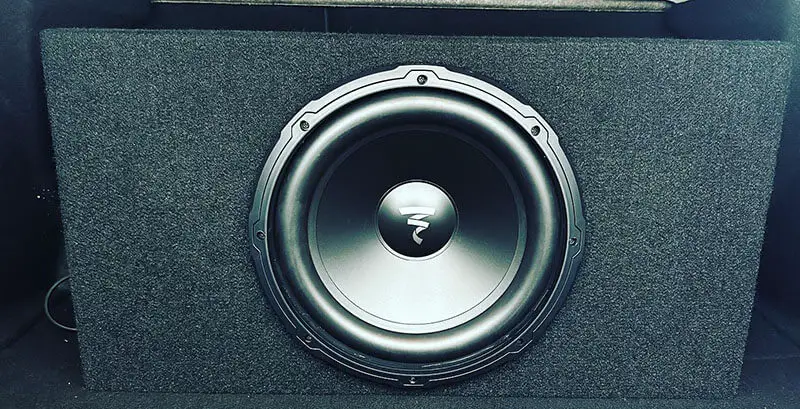 No, you can't use just a subwoofer. Getting a subwoofer is connecting it with a sound or audio system to get a better output and overall bass experience.
Besides, you need to consider the factors I discuss in the previous section if you don't want to face any issues with overall sound quality. If the sub is not compatible or well-designed with your existing speaker or soundbar, that will be a problem.
Even if you need subwoofers for a better speaker sound experience, on the other hand, not all soundbars require subs.
To help ease the process, here are some great soundbars and speakers you can add to your subwoofer.
Soundbars & Speakers
Here are some soundbars and speakers without subwoofers that you can get. These are compatible with most subs and give you the best audio experience. You can just get an extra subwoofer to connect with them and get the best out of them.
I'm not going to go into detail, but some info will give you an overall idea.
Sony S100F
The bar comes with a built-in tweeter.
You can mount it on your wall without any extra hassle.
It gives you a fantastic bass experience as it got a bass reflex.
Super easy to install.
One of the best budget-friendly bars you can get.
Bose Smart Soundbar 900
It has a total of six variations with different modes and options.
The bar has three connectivity (Bluetooth, Wi-Fi, HDMI) ways.
With a bass boost and a built-in microphone included, you don't need to worry about the low frequencies.
Compatible with Dolby atmos and other features.
It doesn't require much power.
Sonos Playbar
One of the best well-built bars available in the market.
Six different options to choose from.
Easy to install and mountable in your ceiling.
Great sound engineering.
Not to mention its wifi connectivity.
Can You Buy Just a Subwoofer for TV?
Yes, you can buy just a subwoofer for the TV. Getting a wireless subwoofer for your TV would be a wise choice in this case if you want to place them closer to your seating arrangement.
On the other hand, if you want to set them just beside the soundbar or the TV and you're on a budget, then go for a wired one. That way, you can place the subwoofers closer to your TV and customize the entire setup.
Besides, as these subs are going to be a bit further than your seating place, you don't need to worry about that either, as you can turn up the volume as loud as you want.
Can You Have a Subwoofer Without an Amp?
Yes, you can have a subwoofer without an amp, but you will need to get an external amplifier to power your subwoofer; otherwise, it will be pointless to get one.
Getting a subwoofer without an amp has some advantages. Those are;
You can do more customization in your sub and the overall setup.
The complete control of your setup will be more flexible.
The RMS rating is much lower, which leads to less expense.
You can get the amplifier you prefer later.
If you're getting subs for more prominent space, these are the ones in that case.
Besides, you need to consider compatibility and other power ratings when getting an extra amp. That way, you can ensure the safety of your subwoofer and the entire audio system.
Wrap Up
To conclude, I tried to answer your question as clearly as possible, and I hope now you have the idea. As I described, you can buy just a subwoofer, but you need to consider some factors.
Besides, for some specific requirements, the type of your sub will change accordingly. Consider getting a wired or wireless one based on your preference.
Let me know if you still have any confusion or other questions.
Have a great day!